One of the most important features of any secure home is its garage door. But not many home owners pay adequate attention to the maintenance of the garage door. They tend to overlook the problem until the door stops to function.
Therefore if your garage door is making a screeching noise or needs any kind of repair work it has to be fixed immediately so that you can get your car out and carry on with your everyday routine.
Common garage door problems
Jammed garage door
This is one of most annoying problems. Once the garage door is jammed, you cannot take your vehicle out. This can get very frustrating especially when you have to reach somewhere urgently.
One of the most common causes for this is faulty torsion spring cable. The springs can get worn out due to repeated over a period of time. If not repaired or replaced it can snap causing the garage door to fall down.
Pulleys are another component that can cause jamming of garage doors. Hence regular maintenance of pulleys is required to avoid such situations. An experienced handyman can resolve this issue without much delay.
Garage door not shutting down
It is not very difficult to troubleshoot garage door problems. But many homeowners choose to keep the problem on hold till the time the garage door stops to function. Therefore if your garage door is not shutting down it may be due to poor maintenance or due to some debris or toys lying under the garage door.
When your garage door is not closing down fully, the component you must check are the pulleys and cables. Faulty cable wires that have worn out and rusted pulleys can pose severe security hazard and hence must be repaired by an experienced Plano garage door repairman.
Garage door not opening
A garage door that does not open is another common problem many homeowners face. An experienced technician will be able to inspect the entire mechanical component and make a list of the parts that have to repaired or replaced.
Garage doors that have become old will contain parts that can prevent the garage door from opening. A professional and experienced team will be able to identify the problem and suggest solutions for the same.
Garage door not does not stay open
If the spring of the garage door has snapped, it will prevent the garage door from staying open. So if your garage door opens but closes immediately then it's time you must seek professional help.
Attempting to perform the repair work on your own can be dangerous as the garage door may close down on you. So, It's best to call a garage door technician who will be able to replace the faulty spring or adjust the existing spring so that it works as indented.
Garage door services
There are only a few garage door service centers like ours that offer a variety of repair services. Below is a detailed look at the different types of repair work that we undertake for any garage door.
Replacing garage door
You must consider replacing a garage door if you are facing the below problems:
Faulty spring that can cause a spring garage door to malfunction
The unit that opens the garage door is not functioning well
As the garage door is an important entry point, it is imperative that it works as desired. Trying to replace the springs on your own can be dangerous as it requires technical skills.
Therefore it is highly recommended you call our Plano garage door technicians to do the job for you.
Replacing a faulty garage door opener
The unit that is responsible for opening the garage door in undoubtedly the most important feature of the unit. If this unit has stopped to function it will prevent you from entering or exiting the garage.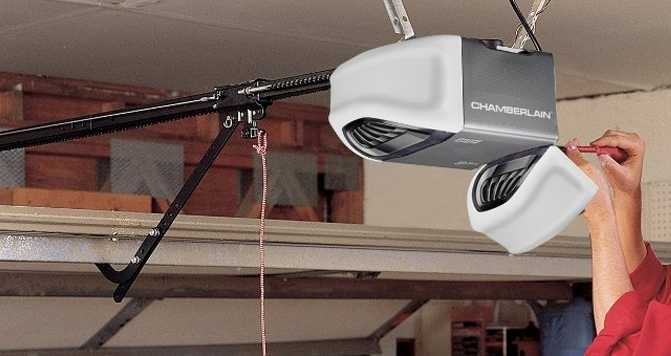 This is where trained and experienced garage door opener Plano repairmen like us will come handy. We will arrive at your door step well prepared and fix the garage door in a short span of time.
Repairing a broken garage door
Springs are responsible for opening and closing the garage door. Over a period of time the springs can get rusted and break. This will put you in a spot as you will not be able to access the garage door.
Attempting to repair the garage door without expert help can cause serious damage. Therefore in order to avoid such situations, do give us a call anytime.
Regular maintenance of garage door
Prevention is better than cure. This saying is applicable to garage doors as well. As homeowners choose to ignore the garage door, they ultimately have to shell out more money for the repair work.
With the help of timely maintenance and repair work it is possible to increase the life of the garage door. So if your garage door requires any greasing, tuning or sprucing work do not forget to call the best overhead door Plano repairmen like ours.
Repairing an off track garage door
This is another issue faced by homeowners. An off track garage door can be due to many factors. Therefore it hazardous to attempt to fix the problem without the assistance of experienced professionals.
You can hurt your hand due to the heavy load of the door or due to the pressure imparted on the springs. If you want to avoid such dangerous situations it is best to leave the repair work in the hands of experienced garage door Plano repairmen
Why choose professional help?
Difficult situations can arise when you least expect it. Therefore our garage door service centers in Plano have our telephone lines are open round the clock.
The dedicated team of customer service personnel is well trained and capable of handling any questions you may have.
Our Plano garage door technicians have the required expertise to fix any garage door issues you may be facing.  Not only do we have the required man force, but also have the latest equipments that will help to repair the garage door in the least time possible.
Our commitment to provide the best quality of service is definitely worth every dime you spend!